10 - Tim Hood
Class: A+
Team:
Tim is from Dadlington, Leics and races a Sagaris V8 with Chevy LS7engine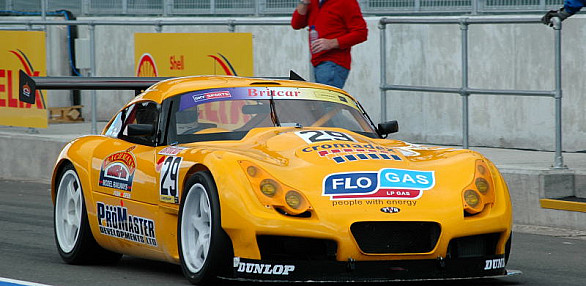 Tim's motor racing history is both extensive and impressive!
1990? slick 50 c/ship driving a road going Ford Capri 2.8i
1991? same
1992? same
1993? Honda?CRX Championship? best newcomer
1994? Honda?CRX?? won the Championship
1995? to 97 ?Ford Fiesta?SI Championship
1998??TVR Tuscan Championship
1999??? same
2000? back to the Fiestas, racing for Pete Daniels Motorsport and won the Championship
2001?? time out
2002???TVR Tuscans
2006?? built our first?TVR Sagaris and this is where we are today.
2013