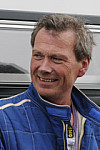 25 - Billy Thompson
Class: A
Team:
Bill Thompson property developer from Preston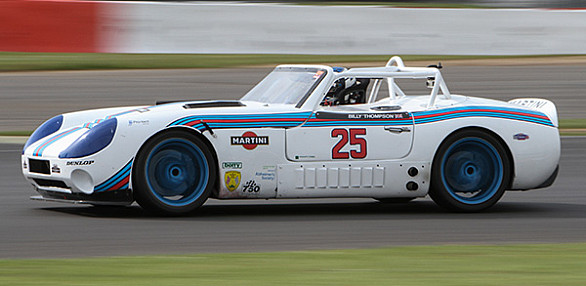 He started racing a Tasmin in Class C in 2010, then moved up to an AJP 4.5 Tuscan in 2012.
In the past he has owned a TVR Sagaris which led him to follow the Challenge and, having met the race drivers, he decided to sell the Sagaris to start racing in the DTEC.
He bought his Tasmin off Perry Waddams which had been sat in a barn for 6 years and resurrected the car to its racing form. He raced it for 2 years then sold it onto James Knight so he could progress further.
The opportunity came up to buy an original Tuscan race car which had been in storage for 6 years. Steve Howard brought her back to life in 2012. After a complete refresh the car was ready to go in 2013.
For 2016 after some off season fettling Billy decided it was time for new colours and opted for the classic Martini scheme.
Billy sold the car to Tim Davis at the end of the 2016 season.
2018