42 - John Seery
Class: A
Team:
John lives in Clifton, Swinton, Manchester.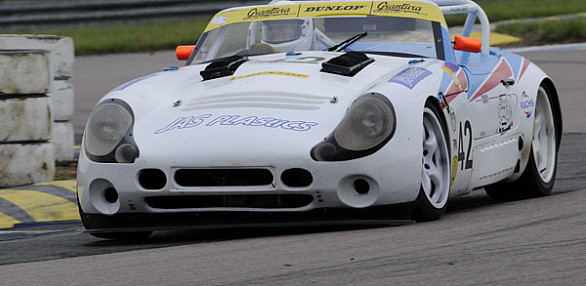 John has his own company trading in plastic raw materials.
Three grown up children and one long suffering wife.
He raced a Tuscan mainly due to Darren Smith who talked him into
buying one (for which he is eternally grateful).
Previous to this he originally raced long circuit Super Karts and most
recently raced a Sylva Phoenix in the BARC NW sports and saloon
series.
The car's history :
Build Date: 1999, original Race No. 77
Owner/Driver No.1 Mike Jordan 1999-2000 of Touring car fame
Car laid up 2000-2007
Owner/Driver No.2 Howard Bryan 2007-2009, Race No. 77
Owner/Driver N0.3 Tony Abrams 2009-2010, Race No.42
Present Owner/Driver No.4 John A Seery 2010 to 2014, Race No.42
Colours :- original John Guest colours
John Sold the Tuscan and was occasinally back in the invitation class with a RV8 Westfield
2018