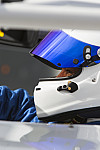 31 - Mark Czajka
Class: A
Team:
Mark is from Leeds and races an AJP 4.5 litre Tuscan with a 6 speed sequential gearbox.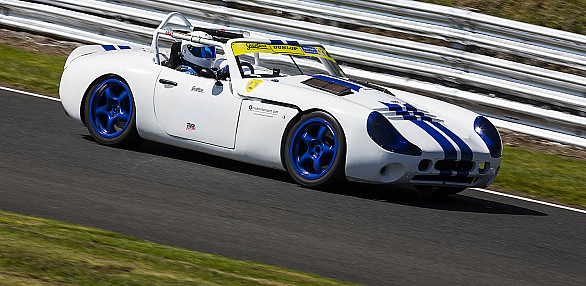 A complete novice to any kind of motor racing Mark started racing in 2013. Fulfilling a childhood dream, bucket list item No.1 if you like, or maybe just a mid life crisis (as his partner Lisa believes)! Mark owned restaurants and bars in sunny California and Maui, Hawaii during the 90's. A track day enthusiast and owner of TVR's since returning to the UK in 2000, Mark has always dreamed of owning a TVR race car. When Martin Crass' white and Cobra blue striped no.21 Tuscan Challenge car came available at the end of 2012, Mark could not resist the opportunity to own the car that enjoyed so much success in hill-climbing with driver Dave Jones and gained many wins and podiums in DTEC with Martin Crass. The car still holds the Donington Park lap record for its class, a record that is unlikely to ever be beaten. The race car has a newly rebuilt 4.5 AJP V8 engine, a recently refreshed Elite 6 Speed sequential gearbox and will be sporting race number 31. The car is beautifully prepared and run by "Big Col" Apps of TVRSSW (Technical Vehicle Repairs & Service South West) based in Wellington, Somerset. Col is a well known face in the paddock and garages and a long time TVR Tuscan Challenge race team mechanic.
Mark no longer races in the championship.
2018