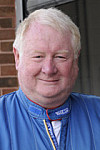 21 - Martin Crass
Class: A
Team: Mat Smith Sportscars
Ex Tuscan Challenge Driver from Norfolk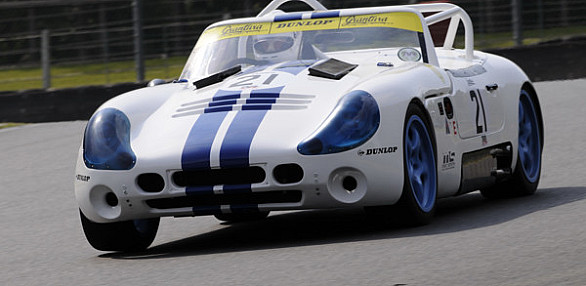 Martin started as a Novice In Tuscans – " a baptism of fire to say the least "
Wrote off his first Tuscan and was briefly hospitalised half an hour into the official launch of the TVR Tuscan Challenge at Oulton Park in April 1989.
After paying for the car retrospectively, ("happy days"), a new car was readied within six weeks in time for Martin's first race (at Castle Combe) in '89. Martin has owned 8 different Tuscans and competed in most of the TC races between 1989 and 2000, before finally stopping in 2002/3.
He's raced 10 different cars (soon to be 11)? – the 7 previously owned Tuscans plus one outing for Henley Heritage in '96 followed in '97 by the ex -Chris Maries factory – owned car (nicknamed "the Belgrano" by factory team ), which was loaned to him. This car was also written off at Oulton Park after Martin T- boned Neil Anderson, (TVR chassis designer, ironically) when Neil, in factory car no.12 (also written off) lost it at Old Hall and shot back into the pack!
Despite this in-house disaster, and thanks to John Reid obtaining Peter Wheeler's generous approval, for the next race at Spa, Martin was lent the ex -Nigel Mansell Tuscan, which the 1992 World Champ tested in 1993 but couldn't race after a touring car shunt at Donington. Martin managed to hand it back at the end of the season in one piece, much to JR's relief.
From the Belgrano's expensive ashes, the factory built Martin yet another car (by this time his fourth new factory-built Tuscan and sixth factory supplied model). This car – the last before the current one – was sold in 2008 as a rolling chassis to an Aussie and it now resides down under.
John Reid resisted selling the ex – Dave Jones Hillclimb etc car to a friend of said Aussie, and after much deliberation, Martin bought it in preparation for a tentative 2010 comeback in Class A. The car was be run by Matthew Smith.
Martin's Car is prepared by TVR independent Mat Smith Sports cars at their work shop in Downham Market, Norfolk..
Mat Smith Sports cars also provide full support at race weekends. This allows Martin to arrive at the circuit and concentrate on the driving of the car with Mat looking after everything else and ensuring the car is ready to go out and continue winning races.
Martin sold the car to Mark Czajka and is currently retired from racing.
2017