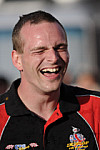 93 - Dave Stewart
Class: B
Team: CTS Racing
He is a company Director from Tyne and Wear who started racing in 2010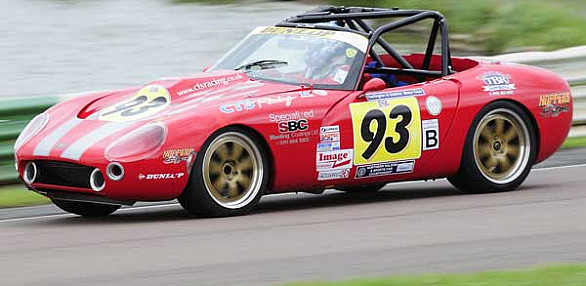 CTS Racing was created in 1995 by the late Tom Stewart, son Dave Stewart and friend/engineer Andy Cooper, when Tom was racing MGB V8s. Several very successful years later (including various class and overall championship wins) and we moved to racing this TVR after the MG was written off in a 100+mph accident. The TVR was purchased as a salvage write off and repaired by our sponsor TBR. We strengthened the chassis and converted it to the race ready machine you see in the photo. Initially raced by Tom, we were set to take the overall title in 2009 before illness struck and Tom could no longer compete.
Dave bought and shared a Class C Tasmin for 2010 and raced very successfully throughout the year taking a Class win and several fastest laps. Sadly Tom passed away late 2010 and so for 2011 Dave sold the Tasmin and raced the Griffith (which is the first car he ever raced too). A mixed couple of years due to a lack of time to fully commit to racing saw mixed results, though often on the Class podiums. However at Snetterton in 2012 the engine went bang in a big way and, as very little was salvageable, the 4 litre V8 has been ditched in favour of 5 litres for 2013.
The car is a TVR Griffith fitted with a 5 litre RV8 on carbs. Power is expected to be around 380bhp and torque around 365lbft. It is mated to a 5 speed T5 gearbox and puts the power down through 285/650/18 slick tyres. The car weighs in at around 950kg without driver.
Sponsors: ?Com-Truck Ltd "www.comtruck.co.uk"
? ? ? ? ? ? ? ? ? ? ? SBC Ltd "facebook.com/Cranex Ltd"
? ? ? ? ? ? ? ? ? ? ? StoneRox Jewellery "www.stoneroxjewellery.com"
? ? ? ? ? ? ? ? ? ? ? Tanfield Body Repairs
2018