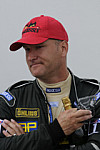 23 - Jamie Golby
Class: B
Team: Rolec Racing
From Warwickshire, he is the Managing Director of a shop fitting company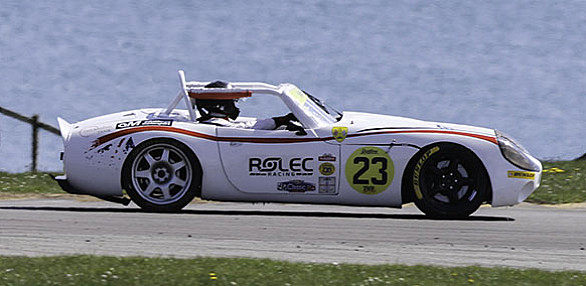 His TVR connections are similar to most of the competitors in the series having owned a couple of TVR road cars and followed the Tuscan challenge as a spectator.
In past he has raced in Caterham Sevens for one season, kit cars for one season and stock hatch for two seasons.
He's now running a LS based GT Cerbera, having sold his AJP Tuscan to Dean Cook, as with all new cars its had a lot of teething problems, but was finally able to give a glimpse of it's potential at Snetterton.
He rates Mallory Park, his home circuit as his favourite.
After a frustrating 2016 with engine issues, Jamie has not raced in the series in 2017.
New season, new car for 2018 Jamie is driving a Tuscan RV8 in Class B.
2018