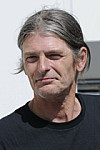 9 - Pete Reeve
Class: B
Team: Make It So Racing
He is driver from Kent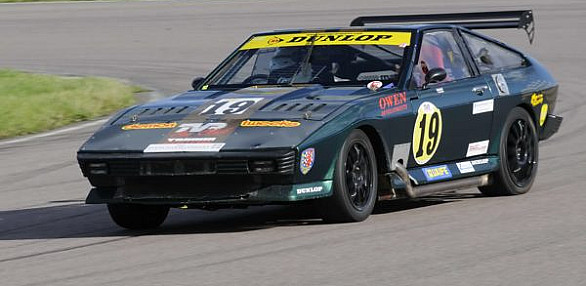 He started racing in 1996 and has always raced a TVR except a few run outs in a mini.
He is also a little coy about his racing pedigree stating only that he started in a Silver Cross with go faster stripes then moved to a Little Tike.
His favourite circuit is Brands Hatch which is by coincidence his local one. Where lots of people favour elements of the GP circuit, Pete recognises the test of skill and courage that is Paddock bend.
With our drivers not all of them can be taken seriously all of the time so it is with an element of doubt that we include the information that Pete is into Base Jumping when he isn't racing.
?
He isn't sponsored so is still receptive to offers.
The Green with gold Tasmin runs a fuel injected turbo Cosworth YB 1994cc mated to a T5 gearbox and produces 380bhp for its 1050kgs. It is an ex Steve Lewis car that won the Tasmin Challenge twice.
Pete has invested heavily over the winter to increase the pace and reliability of the car buying some new Socks & Pants. TVR drivers aren't all sane.
After selling on the Tasmin Pete now races a TVR Vixen in classic races
2017