69 - Richard Hewitt
Class: B
Team: TVRSH Racing
He is a Hampshire gardener.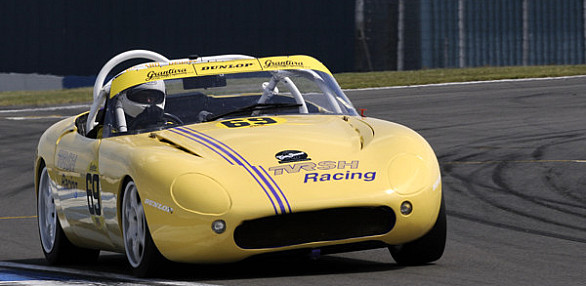 Richard joined DTEC in 2009 and has enjoyed 3 seasons racing, coming third in the Championship in 2010. Last year was a washout due to the longest engine re-build in history and the Griffith only raced once at Snetterton in September with DTEC. 2012 saw him race the Griffith in Future Classics but his son, James, will race it with DTEC – subject to them both keeping on the black stuff!
The fuel injected 5 litre Rover V8 engine is mated to a T5 gearbox and produces around 280 bhp ATW for its 1000 kg with driver. It is a conversion from a 1993 Griffith road car and was built by Tony and Marc Hockin to race from 2005.
2017