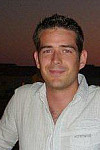 7 - Nick Simpson
Class: A+
Team: Insane Racing
He is a Oil & Gas Subsea Design Engineer from Purley, Surrey who started racing in 2009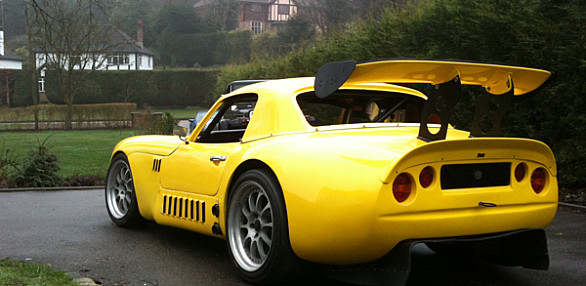 Nick has been a fan of TVRs since the tender age of 12 after seeing a 5 litre Chimaera at a friend's house. Purchasing his own 450 Chimaera just after his 21st birthday, he began gradually tuning and tweaking it into a formidable track day car, eventually drawing him close to the race series. He began helping out in the series in 2006 with mechanics, data logging, and compiling the points. Having had enough of watching everyone else having all the fun and after testing the water driving the legendary Pink Tasmin owned by Graham Walden he decided to get his own car in 2009.
In late 2009 he purchased a rather disassembled GT veteran Tuscan from the deepest depths of Sweden in need of a great deal of work before it was reintroduced to the track. After shipping the car back to the UK, a couple of years of faffing ensued while drawing together both parts and a plan to reassemble the car. Partnering up with Steve Howard of Insane Racing in 2012, the car entered build in earnest in time for the 2013 season. Sadly this did not happen as the day job got in the way.
The Tuscan is powered by a 4.7L AJP V8 producing around 500bhp, putting power to the road via a Tremec T5 gearbox. Notable changes from standard include a Syvecs S6 ECU, Race technology dash & logger and electric power steering on the inside; then on the outside the GT hard top and aero package, as well as the symetrical side exit exhausts on each side of the car.
The History
1989 built originally for Andrew Usher
1993 sold to Team Central, converted to AJP
1995 (9 wins), 1996 more wins while raced by Ian Flux in red/yellow livery under number 22
1996 Raced by Bobby Verdon Roe to more victories (until the last race where Flux and VR swapped cars for a bet) under number 23, Flux won championship this year.
1997 raced by Matt Doman
1998 sold to Amanda Whitaker and used as a training car
1998 sold to Ulf Eriksson in Sweden where the car was campaigned very successfully in the Nordic Supercar series for around 8/9 years under Backa Event Motorsport. During this time, the car gained a custom one off widened rear clam, GT spec hard top, roll cage mods by Ohlin, chassis strengthening, flat floor, aero, sequential box, gearbox/diff pumps & coolers, new interior, airjacks, wider wheels etc.
2007 the car was disassembled for a full rebuild and left after team plans changed.
2009 Nick bought the car and brought it back in pieces from Sweden – full rebuild.
Sponsors: ACT Products, JP Exhausts, Revival Bodyshop, SYVECS Powertrain Control.
2017